Save Time. Save Money.
Hire Better Salespeople.
Leap matches your company with sales leaders who conduct the first interview round.
This approach enables faster and more effective vetting of candidates, with only high-quality talent being submitted to hiring managers.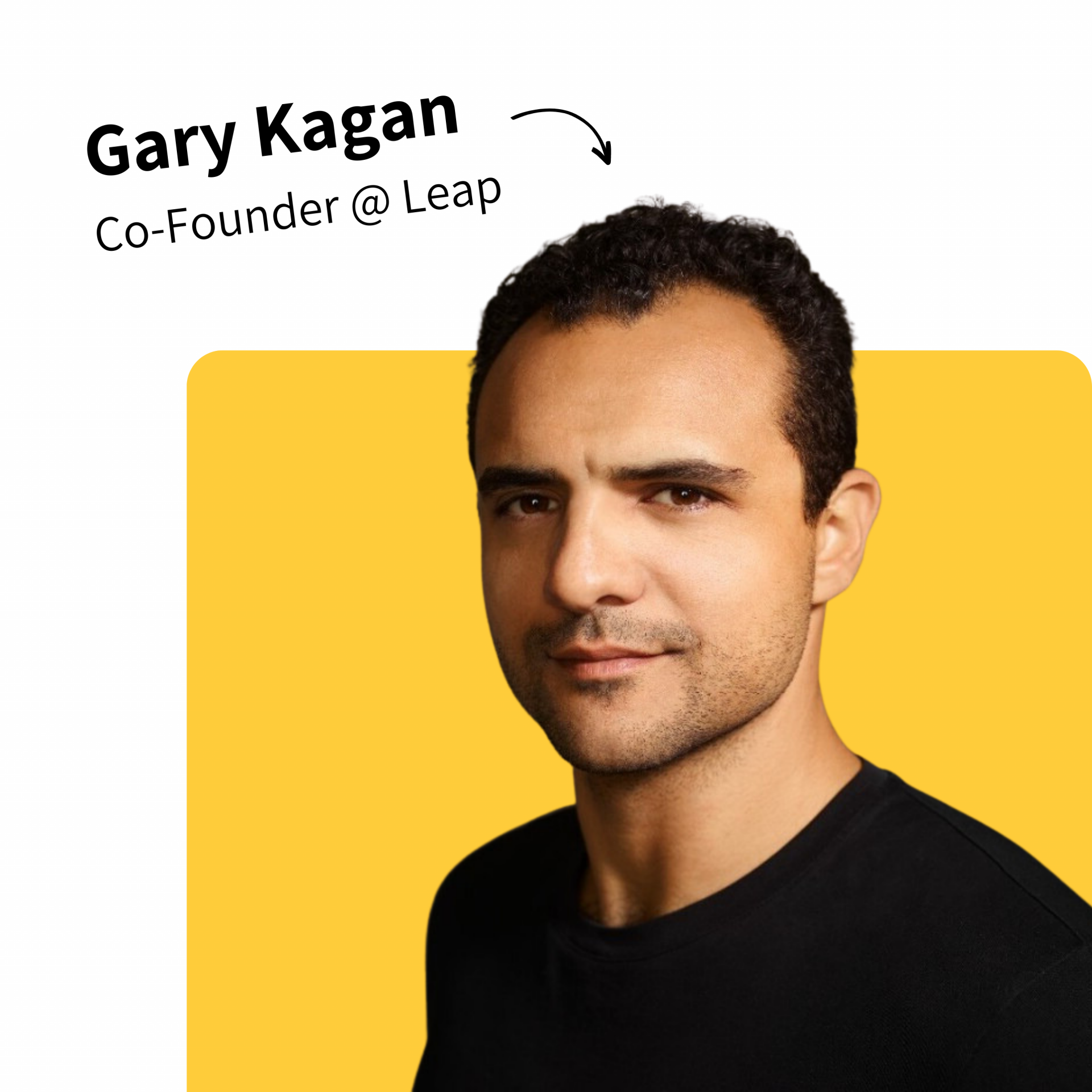 Enterprise client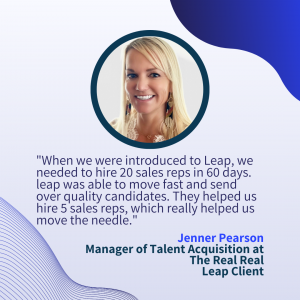 Startup client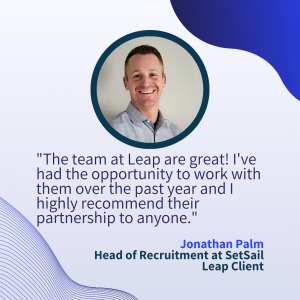 Save time by only interviewing the top candidates.
By paring down and pre-vetting the candidate pool, Leap saves hiring managers 50% of their time spent interviewing.
Save money by hiring the most qualified candidate the first time.
The cost of each mis-hire is $150,000. Advisors with years of sales management experience vet candidates so Leap can submit and ensure a successful hire.
Get to know Leap. Chat with Gary.
---